Statewide Services from the Lean Six Sigma Experts of Utah

Lean Six Sigma Experts of Utah is a well-known Lean Six Sigma consulting, training, and certification company here in Utah. Our company helps other companies, individuals, and high schools understand the true potential of Lean Six Sigma methodology. If you need assistance, reach out to us now. And read below to learn about what services we offer here in Utah.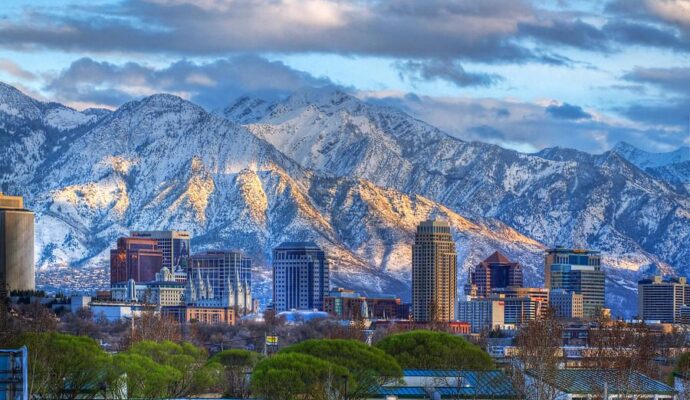 Services We Offer
---
LSS Consulting
Your company can benefit from LSS by implementing the LSS principles. But the implementation process is complex and lengthy, which requires experience. And this is why we're here. Our company features reliable LSS consultants to help you understand and implement LSS principles. They'll help you identify and remove the waste processes from your company. Also, to ensure your business's success, our consultants will help you reduce variations in your products' products. This way, the burden will be on our shoulders, and you won't have to worry about anything.
LSS Training  
LSS certifications are meant for professionals in the Quality Management Domain who want to enhance their careers and boost their performance. However, these certifications are hard to achieve. You need to appear for an exam for every LSS certification you want to achieve. This is where we're going to help you. Along with reliable consultants, we also have experienced trainers who will help you choose the right certification and will help you prepare for the same. So, you can expect to achieve the certification on the first attempt.
LSS Certification
Our professionals can help you prepare for and achieve the below certifications: 
LSS Yellow Belt: The first level of LSS certification is the yellow belt. The yellow belt-certified individuals have basic knowledge of this subject and act as effective team members. Also, the yellow belts assist the black and green belts in excelling in the LSS projects. 
LSS Green Belt: Green belts have better exposure to LSS than yellow belts. Also, they know how to solve problems better and make strategic choices. The level of green belts is higher than the yellow belts and is moderately difficult to achieve.
LSS Black Belt: 

It's the third level of LSS and is the hardest. The black belt certified professionals are leaders and lead green and yellow belts in LSS projects.
LSS Curriculum for High School Students
High school owners have recently realized how valuable and effective Lean Six Sigma can be for their students. Lean Six Sigma is capable of helping your students learn amazing life skills which are useful in professional life. So, to integrate LSS in your company, contact us now! 
Locations We Serve  
If you're anywhere in the below cities within Utah, you can book our services: 
Salt Lake City

Orem

Herriman

Provo

Ogden

West Valley City

West Jordan

Sandy

St. George

Salt Lake County
Contact us now!
---
Our company has made LSS implementation and certification easier for everyone here in Utah. Our professionals are hand-picked and are best known for professional training regarding Lean Six Sigma. If you any doubt or want any service from us, you can contact us. We are always happy to help.
There are so many areas or regions where we offer these services with most of them being cities.
However, if you need any of these services, you need to contact us. The list below comprises the areas where we offer these services.